Sitting Pretty Dog Resort



Boutique Cage Free Boarding & Dog D
aycare
Specializing in the care of
Small to Medium (up to 45lbs) Sized Dogs
Serving
the South Bay, Torrance, and Palos Verdes of Los Angeles,
CA
How Ashley got started. . .
Ashley has had an instinctive, understanding bond with animals and the natural world right from the start. She comes from a long line of Irish dog men. She recalls how her family's dogs relished in both their freedom and their place as treasured members of the family. She brings that same first-rate quality of life to the lucky canine guests of Sitting Pretty Pet Care.
Ashley started caring for pets and house sitting over 25 years ago, as a way to get through college.
Along the way, Ashley had a wonderful lengthy career
following her passion for helping others in Non-Profit Management serving as an Event Manager, Development Director, and Alumni Director; she gave it all up just over a decade ago.
Ashley has been operating as Sitting Pretty, a professional pet sitting service for clients in the South Bay and Long Beach area since 2001. Sitting Pretty was established in 1989; it has always been bonded, insured, and with excellent references. She gives clients the ability to relax and enjoy time away, knowing that their pets are being lovingly cared for.
In 2007, Ashley purchased the Torrance property to follow her passions. The Torrance property has been a dog property for 20 years now, the previous owner hosted mostly homeless dogs for rescue groups. Supporting and enriching the lives of animals with an impeccable attention to detail, Ashley has transformed her property into a boutique dog hotel that provides a vibrant and opulent home-away-from-home experience for a very lucky group of well-loved dog-friendly dogs.
Since 2007, Ashley has embarked on inspirational work on behalf of homeless and abandoned dogs in need. She has worked to rehabilitate dogs both physically and emotionally, so that they could be adopted into loving homes, In all, she has assisted over 300 dogs in the past 7 years.
Ashley has adopted more than one of the abandoned dogs. Woody the Chihuahua was left with Mr. Grumps; the first of many Dogue de Bordeaux. There is also Buck, who was given only 2 weeks to live 5 years ago, and now he is our resident meet and greet dog!
Who we are and what we stand for:
Our aim is to provide individual care for dogs with all of the comforts of home on a small scale 24/7. We are passionate about caring for pets and providing a quality service to pet owners so they may have a stress-free vacation.
We cater to every home comfort and special need 24/7:
Sitting Pretty Dog Resort offers and provides a service that gives concerned pet owners peace of mind. Care of the highest standard, within a comfortable and loving home environment, reflects in your dog's behavior and welfare. Social interaction with both people and other dogs allows your pet to belong to a larger company of companions – ideal for dogs whom have separation anxiety and who struggle to cope with regular boarding kennels.
An Intimate Boutique Dog Care Facility:
By creating a relaxed and laid back atmosphere, our guests experience all of the comforts of home. Every dog creates their own special area to relax – either on a cot, sofa, dog bed, or stretched out on the cool floor. Some form close friendships with other guests and share a special bond while napping together.
2016 PNG Favorite trans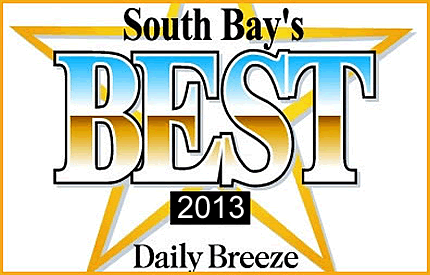 2015 March 113.jpg
Zaz.jpg